Stephens Says Union Pacific Investors Have 'Buying Opportunity'
Do you hate Mondays? Us too. That's why this Labor Day, we're offering you member-only access to faster news and more accurate data on our Benzinga Pro platform.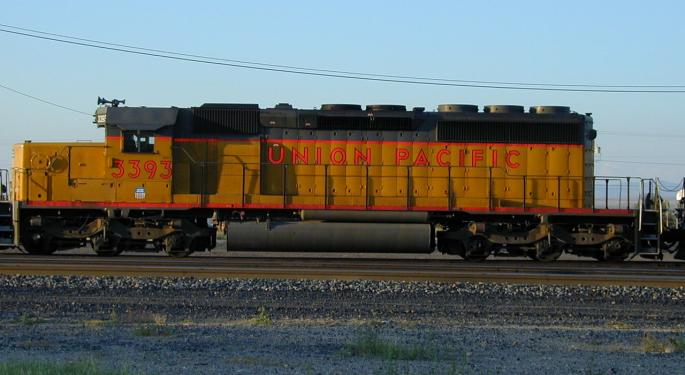 Shares of Union Pacific Corporation UNP 3.28% are up more than 2.6 percent on Tuesday trading, after research firm Stephens upgraded its stock from Equal-Weight to Overweight, maintaining a price target of $105.00.
According to a report issued Tuesday, analysts Justin Long and Brian Colley think the year-to-date pullback in the stock's price (which can also be understood as a contraction in multiples) has created an "attractive" risk/reward profile as fundamentals start to stabilize.
Union Pacific's stock has lost almost 27 percent since the beginning of the year, and the experts believe "sentiment has also turned...
More